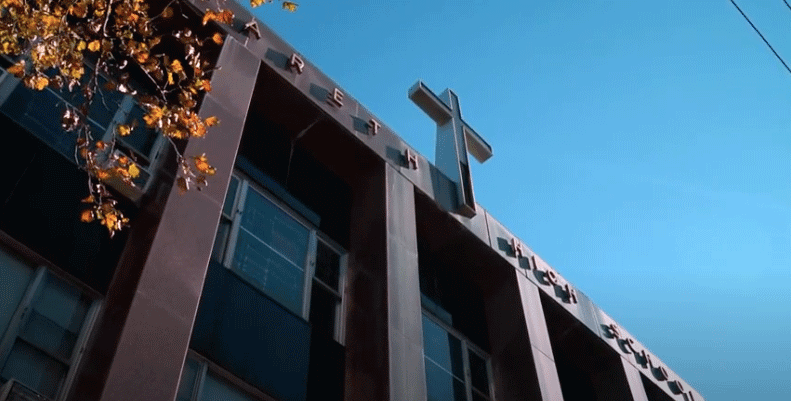 Toggle Sound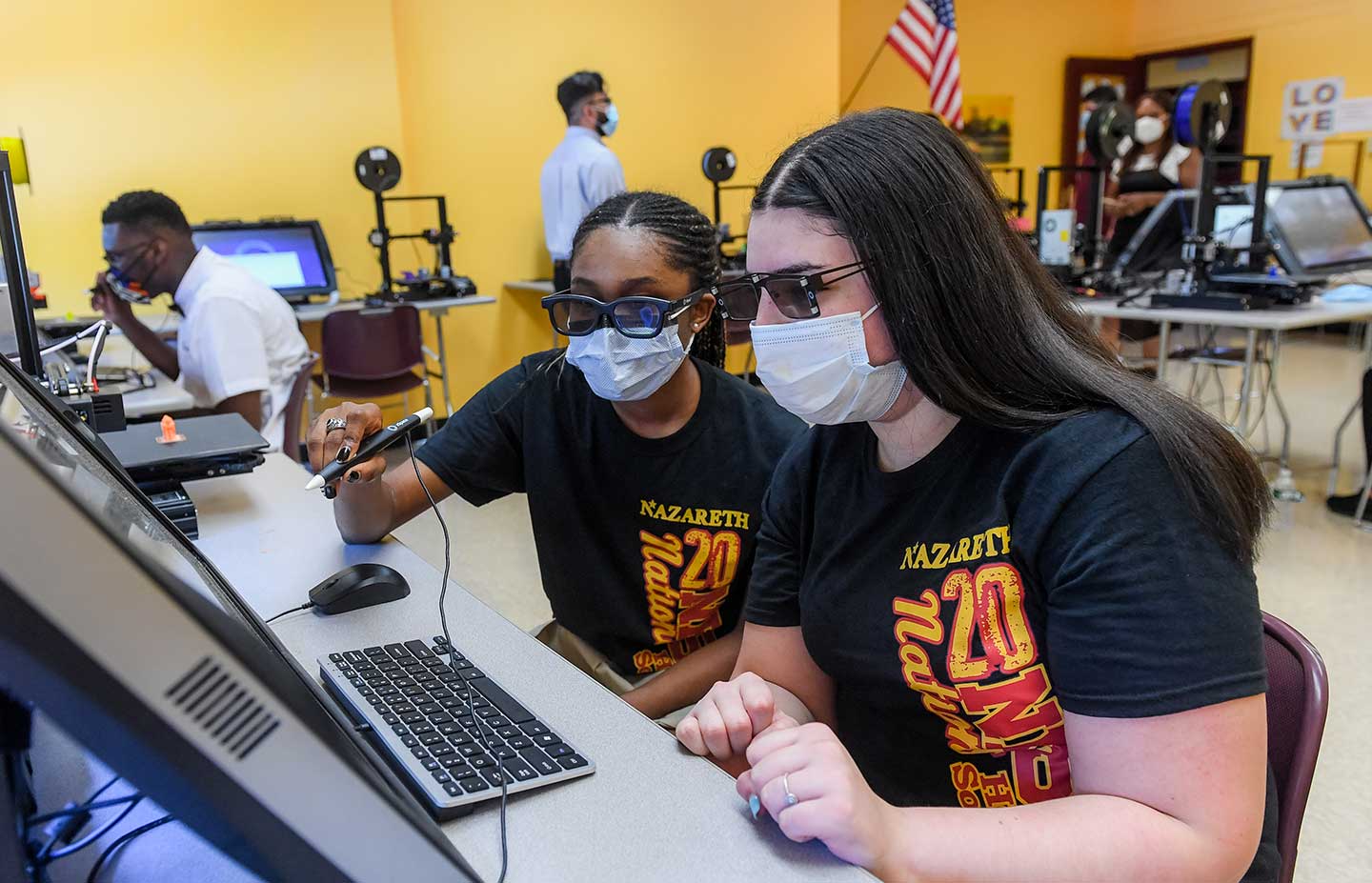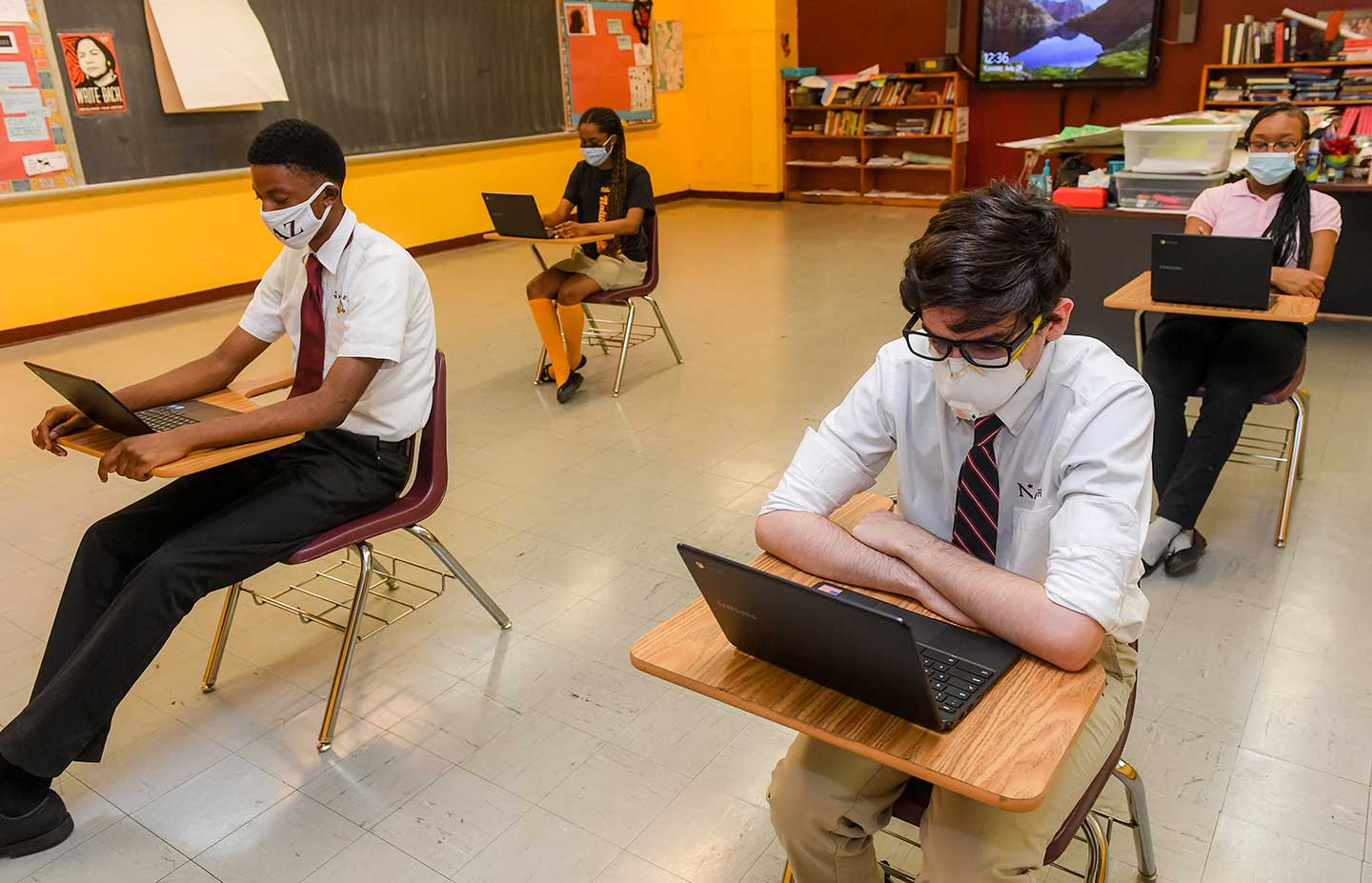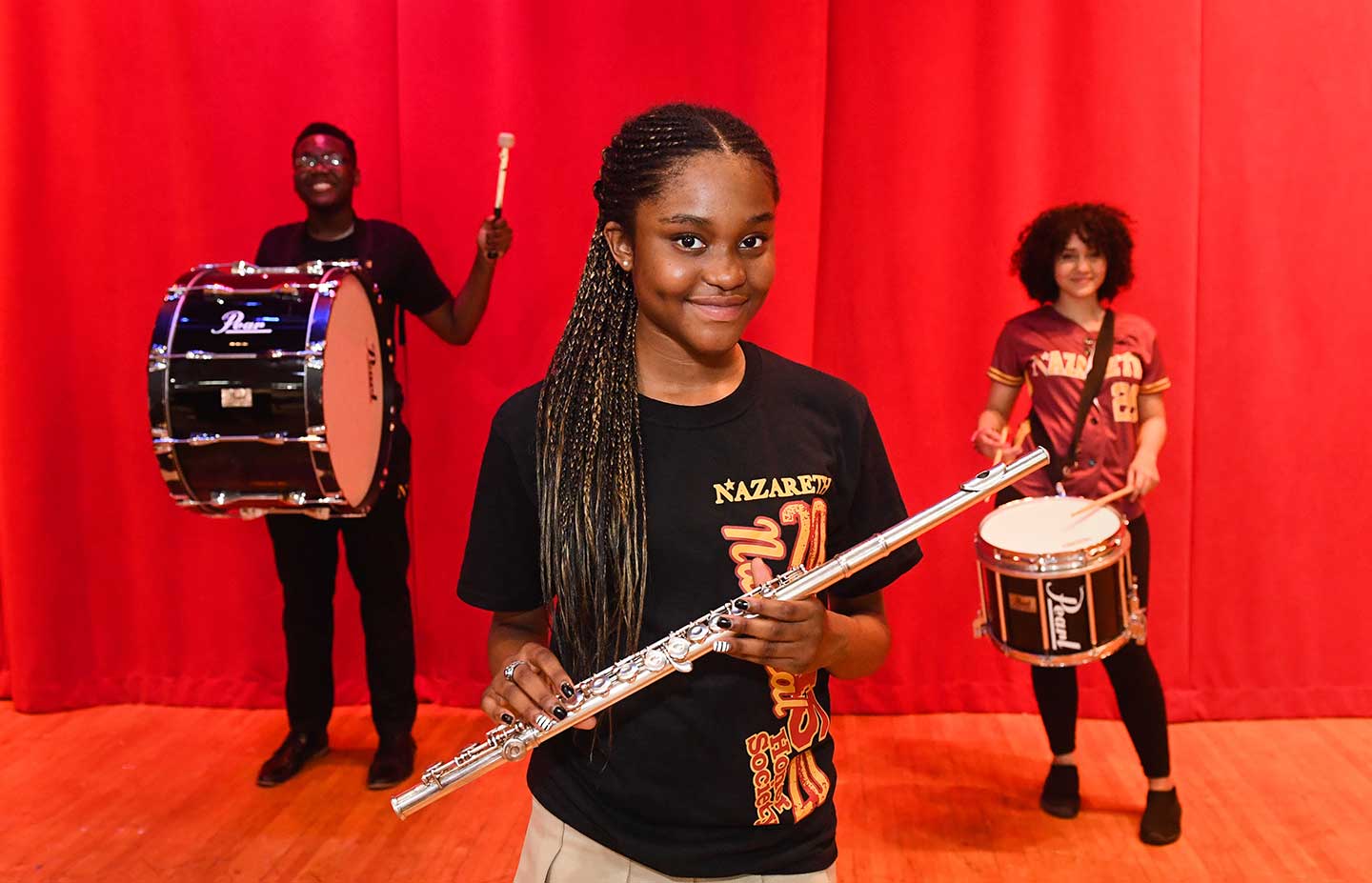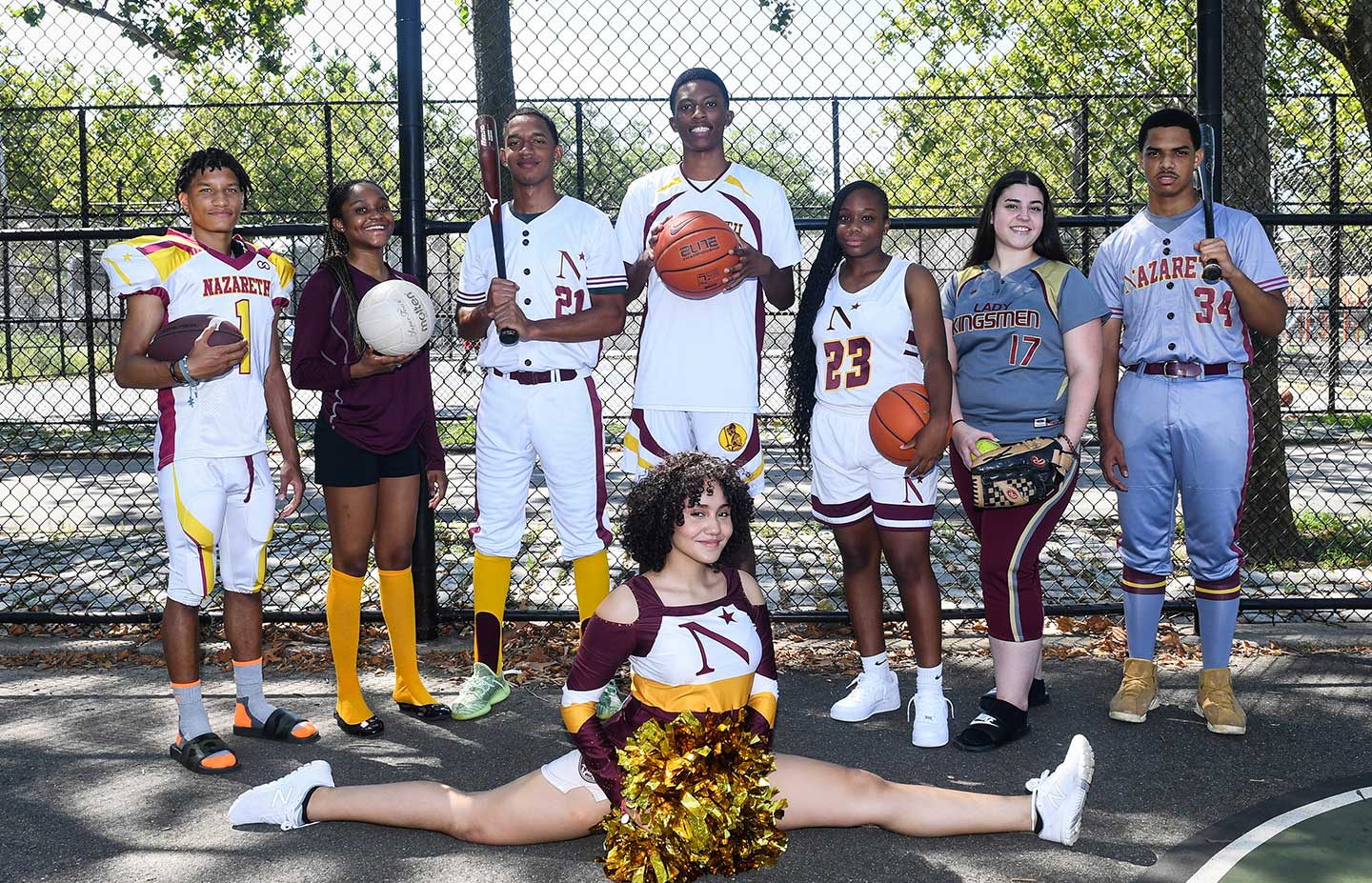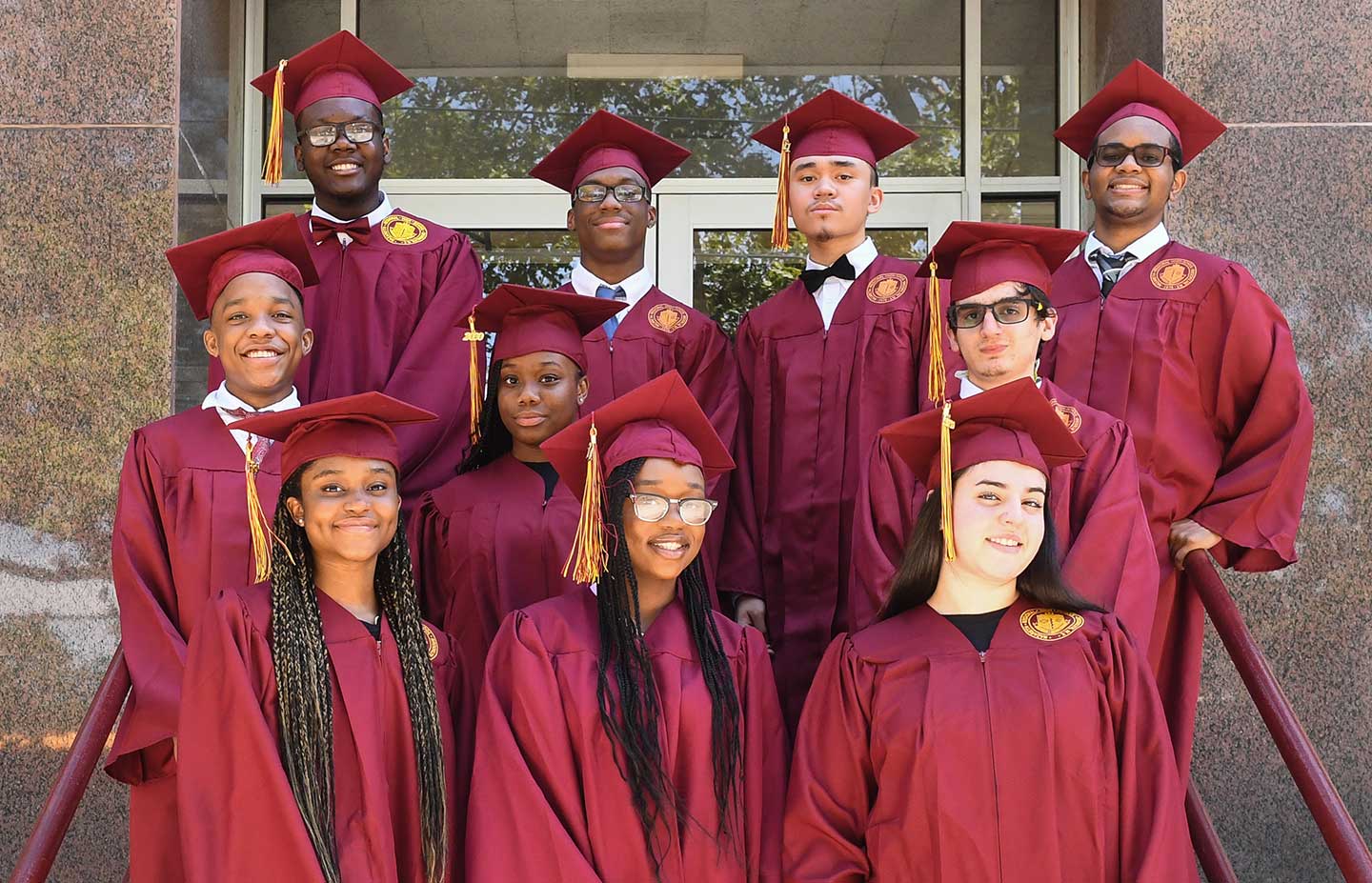 Technologically Ready
With technology, our students are not only consumers of information, but composers.
Learn More
Spiritually Ready
Nazareth has a strong commitment to faith and service.
Learn More
Socially Ready
We believe a well-rounded education continues outside the classroom and better prepares our students to be college bound and ready.
Learn More
Athletically Ready
Kingsmen and Lady Kingsmen sports programs have a long history of tradition and dedication.
Learn More
Academically Ready
Nazareth's curriculum and technology are designed to motivate students, create a love of learning and prepare students to succeed after graduation.
Learn More
INSIDE NAZARETH
Our Programs
Why Nazareth
A DEEPER LOOK
17:1
Student:Teacher Ratio
60+
College Credits Available
4,000+
Hours of Community Service
96%
Freshmen Retention Rate
92%
Receive Scholarship or Financial Aid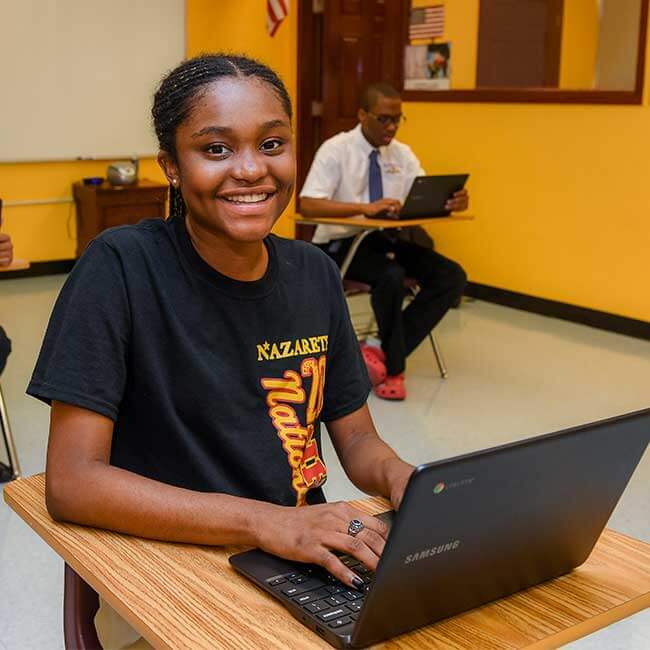 Tanisha Guirand

Hi I'm Tanisha and I am a senior at Nazareth Regional High School.

If you've been to some of our home basketball and football games, or to an Open House, you may recognize me from singing the National Anthem. I also sing in the choir, and am a member of Nazareth's Dance Team.

I am a National Honor Society member, and always around if a fellow student or faculty member needs a helping hand. I love how Nazareth gives me the opportunity to be a leader, and I am excited to make this the best senior year possible.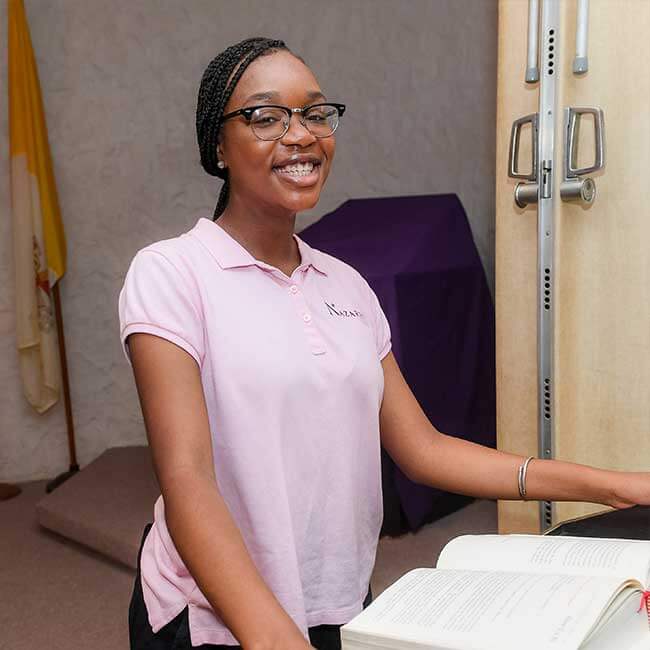 Abigail Augustin

Hi I'm Abigail an I am a senior at Nazareth Regional High School.

As a member of the XBSS team, I am responsible for leading spiritual life at Nazareth. Along with our Campus Minister Mr. George and my friends on XBSS, we make sure we have a fresh and relevant prayer daily and organize all our school masses.

Being able to stand in front of my fellow students as an example of God's grace is so amazing and I am honored to have been chosen as one of the representatives to do so.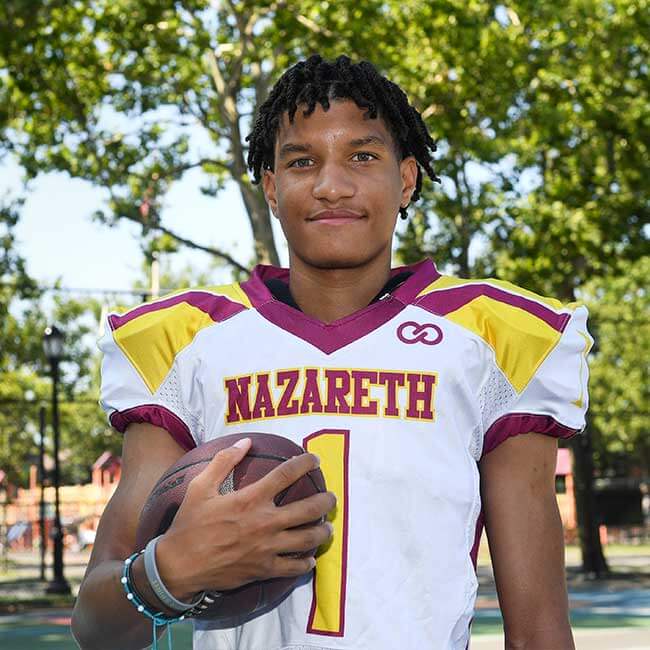 Nick White

Hi I'm Nick and I am a junior at Nazareth Regional High School.

As the quarterback of the Kingsmen Varsity Football Team, I know what it's like to have people depend on me. It is so important to have that camaraderie and know that me and my brothers on the team are all in it together, with one goal in mind. I am blessed to have had my older cousin Jalen play with me last year, but I am ready to step up and be a leader now that he is graduated and off to college.

It will be a different year since we won't actually get to play football in the fall, but the best part about being part of a team at Nazareth is that even without the actual games, I know I can rely on my coaches and teammates to be there for me always. While we are learning virtually and trying to make the most of the situation, I am glad to be a part of something special at Naz.
MEET A NAZARETH STUDENT
As a high school freshman in 1964, I sat in my desk in my uniform not knowing what to expect. A decade later, I returned to Nazareth as an employee, where I met my future wife. For the past 15 years, I have been the COO at RE/MAX Advantage Reality, and currently serve on the Nazareth Board of Directors. There was no better experience than Nazareth.
John Wuestman, Class of 1968
Without Nazareth, I don't know if I could have imagined the impact I would have on empowering young people as CEO of Elite Visions Enterprise, Co-Founder of Collegiate M.I.N.D.S. Inc., all while maintaining my career as a corporate litigator.
Keisha Alleyne Esq., Class of 1992
Nazareth has meant everything to me the last four years. It's where I grew up, it's where I watched my younger brothers grow up, it's where I became captain of the football team, spent my evening at basketball, baseball, and track practices, and where my mother was head of the PTO.
Jalen White, Class of 2020
In trying to find myself, I used basketball as an outlet to receive the extra support I needed. Through basketball, I received brothers and I realized that Nazareth was my family. Nazareth supports me during my high school career, during my time teaching in the Science and Math department and still support me now that I am in medical school.
Michael Megafu, Class of 2012
Nazareth was the best thing that ever happened to me. Through my coaches and teachers at Nazareth, I was shown what it takes to be a "servant leader."
James Kennelly, Class of 1979