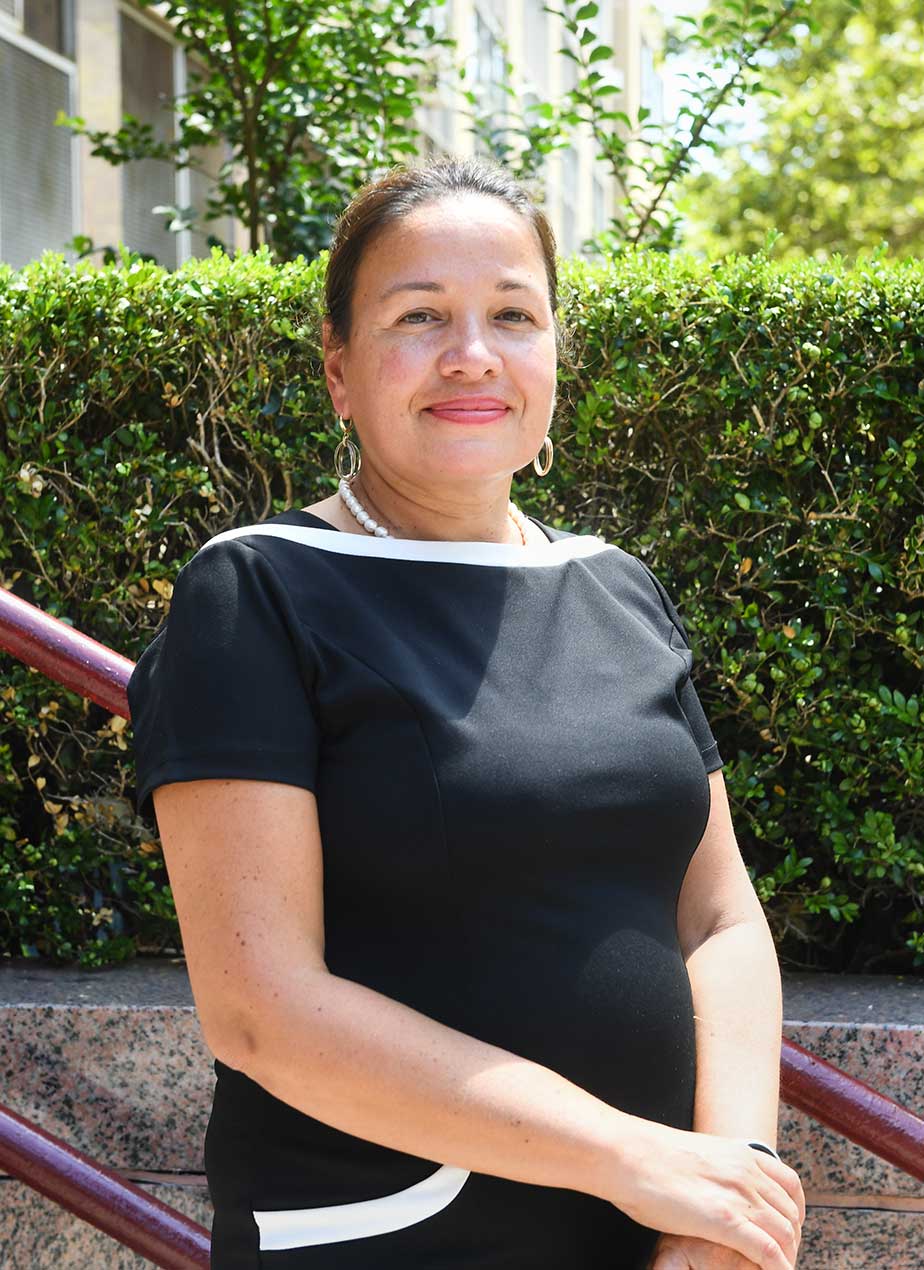 We are so proud of our President and Principal Providencia Quiles for being awarded the Lead. Learn. Proclaim (LLP) Award by the National Catholic Education Association (NCEA) as an outstanding leader in Catholic Education.
The NCEA announced nine recipients of the 2021 LLP Award, highlighting the outstanding work being done in Catholic education communities across the country. This year the honored individuals are educators, principals and pastors entrusted with the faith formation of our Catholic school communities.
"Catholic schools offer an education that combines Catholic faith and teachings with academic excellence," said NCEA Interim President/CEO Kathy Mears. "We draw on the Church's long tradition of educating the whole person: mind, body and spirit. This is done as a community pursuing faith, truth, beauty, goodness, wisdom and virtue. These leaders are the core of our Catholic school education system and serve as inspiration to all of us working within the framework of Catholic education."
Mrs. Quiles began her career in Catholic schools as a substitute teacher after a business career. She was offered a full- time position at Most Holy Trinity in Brooklyn, teaching math and science to sixth, seventh and eighth graders until her friend, Mr. DeSimone, suggested she interview at his school, Nazareth. She took the position as a ninth grade English teacher and after three years became the assistant principal of academics. Two years later she was asked to apply to be the principal.
In her first year as principal, the Nazareth Board of Trustees announced that the school would be closing its doors in June 2011. An impromptu assembly of more than 850 angry and passionate students, parents, coaches, faculty, administration and alumni got to work. Staff, select parent advisory members and especially Sharon Patrick, "our angel," and Ms. Quiles created and executed a "Save the School" campaign to meet the board-stipulated three benchmarks: 1) Raise $700K; 2) Enroll 80 students; and 3) Create a specific plan for the future of Nazareth. Nine years later, Nazareth continues to educate 99 percent minority students in inner-city Brooklyn with a 100 percent graduation rate and 98 percent of students college bound.
NCEA recognized these esteemed awardees of the 2021 Lead. Learn. Proclaim. Award with a virtual tribute each day of NCEA 2021, April 6 – 8.
The 2021 LLP Award recipients:
PRINCIPALS
Sister Percylee Hart, RSM, Union Catholic High School, Archdiocese of Newark
Deacon Lawrence Houston, St. Joan of Arc Catholic School, Archdiocese of New Orleans
Providencia Quiles, Nazareth Regional High School, Diocese of Brooklyn
EDUCATORS
Naomi Kerns, Sacred Heart Catholic School, Diocese of Boise
Father Richard Millbourn, S.J., Saint Xavier High School, Archdiocese of Cincinnati
Kelly Thompson, Saint Ambrose Catholic School, Diocese of Cleveland
PASTORS
Father Daniel F. X. Powell, Saint John Neumann Catholic School, Diocese of Harrisburg
Father Brent Shelton, Saint Mary Parish and School, Diocese of Knoxville
Father Joseph Tizio, C.Ss.R., Our Lady of Perpetual Help Mission Grammar School, Archdiocese of Boston