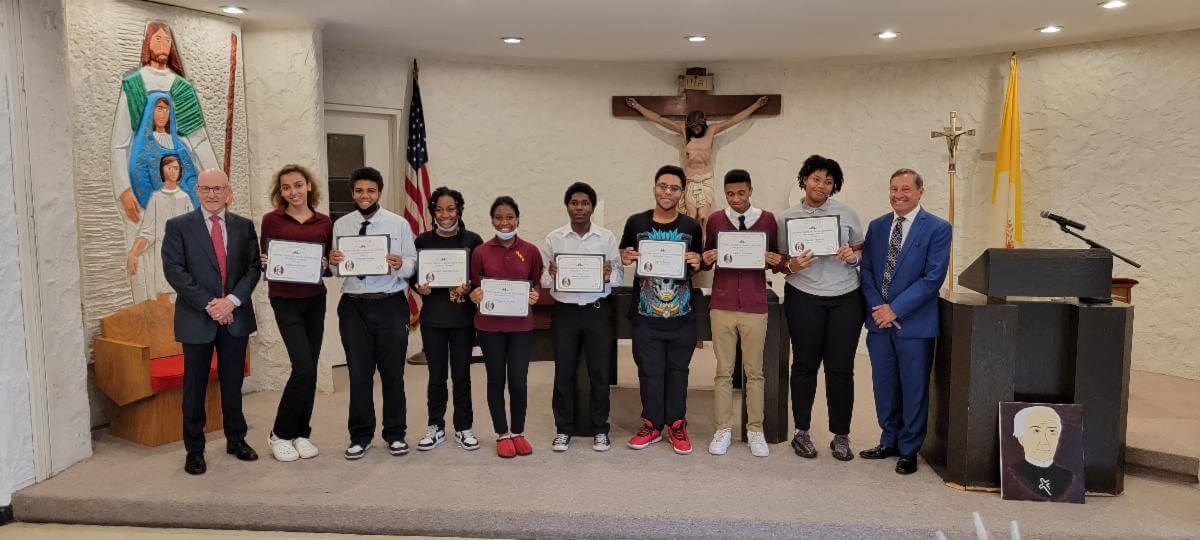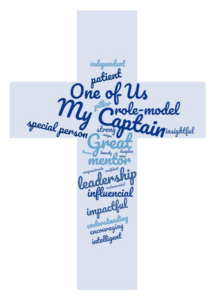 Happy Summer! We hope this finds you, your family, and friends in good health and enjoying this time of year.
In this, the 2nd year of the Brother Matthew Annual Scholarship Fund, we applaud and thank you for your outstanding and continued generosity!
$41,745 was raised for the school year ending June 30, 2022!
This, combined with the $15,195 we carried forward from the first year, allowed us to do the following:
Award two juniors $5,000 each as the winners of this year's main Scholarships (see below for details)
Award six other juniors a total of $10,000 to help with their financial needs going into their senior year.
Allocate $10,000 towards the needs of the school with regards to improvements/projects to benefit all students, which the scholarship committee will approve.
Carry forward $26,940 so we can keep paying it forward to benefit students for as long as we can.
Due to this wonderful result, a prayer service for Brother Matthew was held on June 7th in the Chapel at Nazareth during which we awarded these scholarships and celebrated with the students, teachers, administration, and families.
We AND they are all very thankful to all of YOU!
In addition to these students meeting the established criteria for the scholarship, each had submitted an essay with the theme "Building Bridges" and shared their thoughts, dreams, and stories with members of the Scholarship Committee via a 30-minute Zoom interview. We were impressed with their willingness to share their experiences/learnings, the impact Nazareth made on their lives, their goals for helping others, and their curiosity about what Nazareth meant to us Alumni during our time here.
Introducing the two $5,000 winners of the 2022 Brother Matthew Scholarships!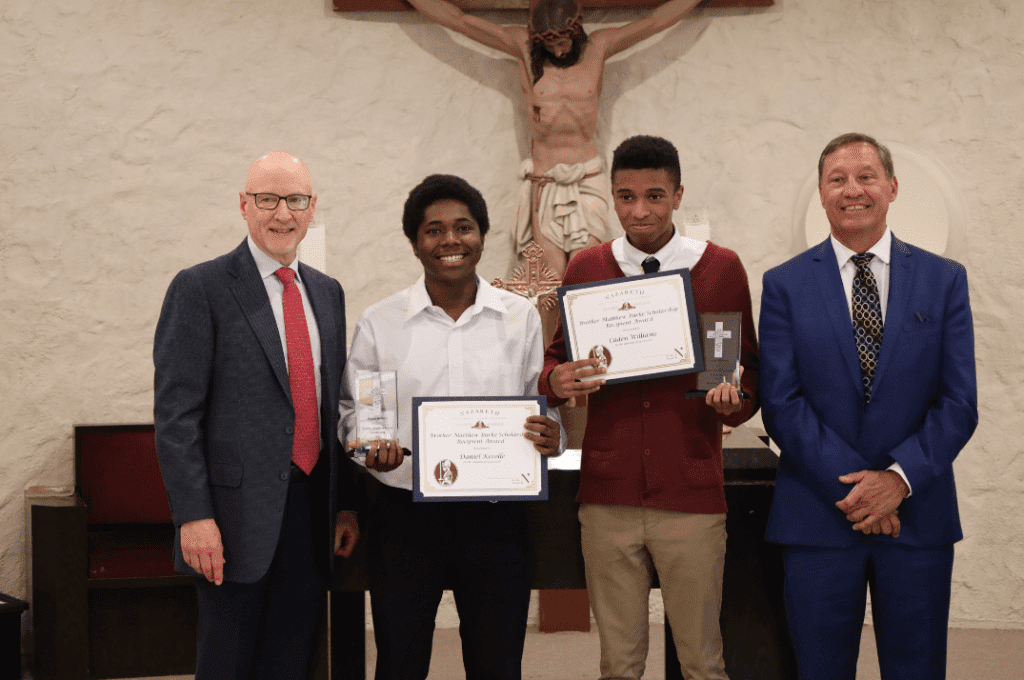 Daniel Kerolle
Daniel has a GPA of 95 and is a very proud, committed, and involved student. He is a member of the National Honor Society, a member of the XBSS campus ministry, and has a keen interest in robotics and engineering. Daniel feels that his ability to visualize a goal and build steps to make that goal a reality is something he wants to use to help others. In his interview and essay, Daniel's approach to problem-solving and strong sense of how important it was for him to give back to the Nazareth community was evident. He is very interested in pursuing further education in using technology to develop applications that will make people's lives better and more efficient – specifically in prosthetics.
"I will take the lessons Nazareth has taught me (such as helping others ….. and being optimistic even when things look grim) and apply them to my life. …….I want to help others because Nazareth has taught me that it will help you get closer to your faith and that's an important thing to me."
Caden Williams
Caden has a GPA of 94 and is a transfer student into Nazareth for his junior year. He is a member of the track team and a keyboard player in the music program where he exudes a positive presence with strong Christian values to help others. Caden is an initiator, having started exam prep study groups to help other students "get ahead". In his interview and essay, he highlighted his "Catholic mindset" as a path to growth during his high school years. He loves to dance and sing as well as has a keen interest in aviation, hoping to pursue both when he graduates from Nazareth.
"The future will continue to grow as we build more bridges; there will always be someone who faces the challenges that allow others to cross over those bridges and develop them even more."
The recipients of the additional funding who also had wonderful essays and interviews were:
Hermani Bhola
Treasure Farley
Taylor Francis
Gabrielle Jean-Pierre
David Joseph
Nathalie Joseph
Finally – a quick update on the two winners from our 1st year who have graduated from Nazareth this year.
Alpha Teskani finished his career at Nazareth with an outstanding 90.75 GPA, winning several awards for service, leadership, and academics at Graduation. He was a member of the Men's Varsity Basketball team that finished as the runners-up in the league. He will be attending St. Francis College in Brooklyn on the Robert J. McGuire Scholarship (Full tuition scholarship).
Chartania "CC" Cantave also won several awards at Graduation and Senior Dinner, for her leadership, service, academics, and school spirit. Her final GPA was 90.19, qualifying for first honors. CC was a senior cheerleader and softball player. She will be attending Delaware State University in the fall.
Over the course of the first two years of this scholarship, YOU have had a major impact on a total of 14 students. We have awarded four main $5,000 scholarships and ten smaller amounts for a total of $35,000!
A total of 82 alumni, family, and friends have made this effort a huge success – 38 have donated in both years. Please click on this link to see the Brother Matthew Scholarship Fund Donor List. We hope more will join us!
If there are any questions OR thoughts as to how to further deepen our reach out to alumni or other avenues, we would love to hear from you. Please email Denis Wuestman at dgwest23@gmail.com
Thank you so very much – you have made a difference and an impact. God Bless and in Brother Matthew's memory – keep Building Bridges!
2021- 2022 Brother Matthew Burke Scholarship Committee
Mike DiFede '73
Gerry Ferrante '73
John V. Keenan '75
Jesus Linares '73
Bob Liodice '73
Denis Wuestman '73 – Chairperson