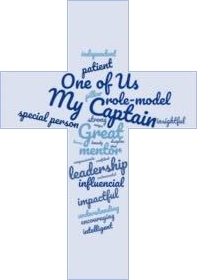 Hoping this finds your family well as you prepare for the holiday season.
This past month marked the 2nd anniversary of Brother Matthew's passing (November 27th), and we continue to celebrate his legacy and life through your generosity and the success of the Brother Matthew Burke Scholarship Fund.
As we communicated during the summer, we were able to raise $41,745 in the second year of the annual campaign which allowed us to:
Award two juniors $5,000 each as the winners of this year's main Scholarships
Award six other juniors a total of $10,000 to help with their financial needs going into their senior year.
Allocate $10,000 towards the needs of the school with regards to improvements/projects to benefit all students, which the scholarship committee will approve.
Carry forward $26,940 so we can keep paying it forward to benefit students for as long as we can.
Over the course of the first two years of this scholarship, YOU have had a major impact on a total of 14 students (four main $5,000 scholarships and ten other smaller amounts for a total of $35,000) via your donations totaling over $71,000! Quite an accomplishment!
We had an opportunity to catch up with the 2022 winners and chat with them as they enter their senior year. Here is what they had to say:
DANIEL KEROLLE
"I will take the lessons Nazareth has taught and apply them to my life. Lessons such as helping others, finances, and being optimistic even when things look grim……… Nazareth has taught me that it will help you get closer to your faith and that's an important thing to me."
Daniel spent the summer with his family and preparing for his Senior year. He expressed that the pressure of attending college was overwhelming at times, but he could do it with the support of his family, teachers, and staff. Attending Nazareth changed his life because of the opportunities and support he received. Daniel is a proud member of the National Honor Society.
Daniel wanted to thank the Brother Matthew Burke Scholarship Fund because it has allowed him to take advantage of these opportunities. His dream is to study engineering and Nazareth and the BMBSF has given him the ability to reach it. Happy Holidays to all!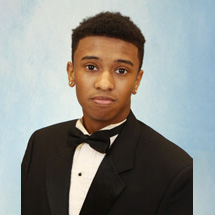 CADEN WILLIAMS
"I won't cure cancer or become the next George Washington, but I will do my hardest to impact society by not being afraid of taking on challenges despite life's results…. These steps that we start at Nazareth are the fundamental principles of allowing one to build a more significant mindset and help others to develop that too."
Caden is a transfer student from Palm Beach Florida where he attended an elite school. He felt out of place and when he came to Nazareth he was warmly welcomed and made to feel at home. Caden worked over the summer but was excited to return to Nazareth as a Senior. His experience at Nazareth had a lot to do with the learning and nurturing environment to help his personal growth. "My teachers at Nazareth make me feel I can accomplish anything if I put my mind to it." Caden is also a proud member of the National Honor Society and is currently applying for colleges for the fall.
He wanted to thank everyone for the opportunity afforded him and sends his Holiday Wishes to all the generous donors of the Brother Matthew Burke Scholarship Fund.
The generosity of all of you has had a positive impact on serving its mission as it has directly helped deserving students of Nazareth deal with challenges and reach for opportunities.
We are making a difference!
In February 2023 we will be kicking off year three of the Scholarship Fund as we continue to "Build Bridges" for future generations of Nazareth students. If you have questions OR have any thoughts as to how to further deepen our reach out to alumni or other avenues, we would love to hear from you. Please email Denis Wuestman at dgwest23@gmail.com
We hope this Holiday season brings you and your family the Blessings of Christmas in good health and happiness.
God Bless and in Brother Matthew's memory – keep Building Bridges! Thank YOU!
2022-2023 Scholarship Committee
Mike DiFede '73
Gerald Ferrante '73
John Keenan '75
Jesus Linares '73
Bob Liodice '73
Robert Stack '72
Denis Wuestman '73 – Chairperson