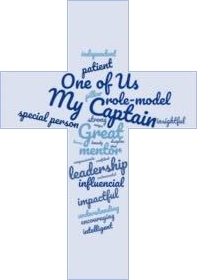 Greetings.
Hoping this finds your family well and preparing for the holiday season.
November 27th marked the one-year anniversary of Brother Matthew's passing, and we celebrate his legacy and life through your generosity and the success of the first year of the Brother Matthew Burke Scholarship Fund.
As we communicated in July, we were able to award two juniors with the first Brother Matthew Burke Scholarship ($5,000 each), as well as a total of $5,000 to four other juniors, all used to offset part of their senior year tuition- for a total of $15,000!
We had an opportunity to catch up with the two winners and chat with them about their summers and plans for this year. Here is what they had to say: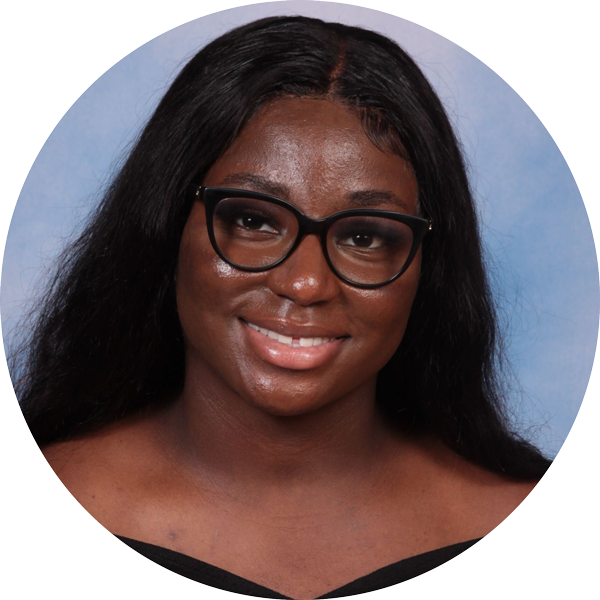 CHARTANIA CANTAVE
"My heart has grown bigger over the past few years because of all the love I've received from Nazareth. Nazareth changed my life"
Chartania spent her summer working in a salon and learning how to drive. She was extremely excited to be back "inside" the school (after a year of virtual learning due to COVID) with her friends and teachers. The socialization and love she receives from others mean so much to her as she plans on continuing with her participation in cheerleading and softball. In addition, she looks forward to furthering her knowledge of her two passions, forensics and music.
She wanted us to express her heartfelt thanks to you for the impact winning the scholarship has made on her life in the last few months. She said it was a "blessing in disguise" after a very rough past year financially for her family. While winning the award was a financial blessing, it helped make her an even more positive person.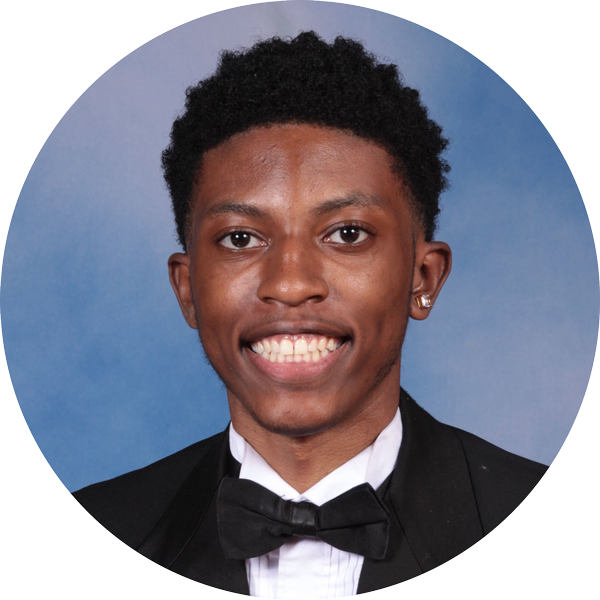 ALPHA TESKANI
"Developing as a person in the environment at Nazareth is something that sticks with you. Change is something that comes with it and I'm proud of the changes that have occurred."
Alpha's summer was a preview of his future dreams. He worked at a physical therapy facility which served veterans of our armed services. One of the patients was a former army General and he and Alpha built a strong bond sharing life stories. To further his desire to start his own physical therapy and mental health business, Alpha also continued learning more about investments and finances. Like Chartania, Alpha was excited to be back "inside" the building and interacting face to face with his classmates and staff. Unfortunately, due to a family illness he will miss the first part of the basketball season but hopes to return in the new year.
Alpha also wanted us to express his gratefulness to all of you. The sudden family illness this year has put a strain on finances for this family and this was a huge help to them.
Your generosity has had a positive impact on serving its mission as it has directly helped deserving students of Nazareth deal with challenges and reach for opportunities.
WE ARE MAKING A DIFFERENCE!
In late January 2022 we will be kicking off year two of the Scholarship Fund as we continue to build bridges for future generations of Nazareth students. If you have any questions OR have any thoughts as to how to further deepen our reach out to alumni or other avenues. we would love to hear from you. Please email Denis Wuestman at dgwest23@gmail.com.
We hope this Holiday season brings you and your family the Blessings of Christmas in good health and happiness.
God Bless and in Brother Matthew's memory – keep Building Bridges!
2021-2022 Scholarship Committee
Mike DiFede '73
Gerald Ferrante '73
John Keenan '75
Jesus Lina res '73
Bob Liodice '73
Denis Wuestman '73 – Chairperson